A mixed-use residential/commercial complex in Chicago from the sixties, designed by Bertrand Goldberg. You can read more about the building on
archdaily
.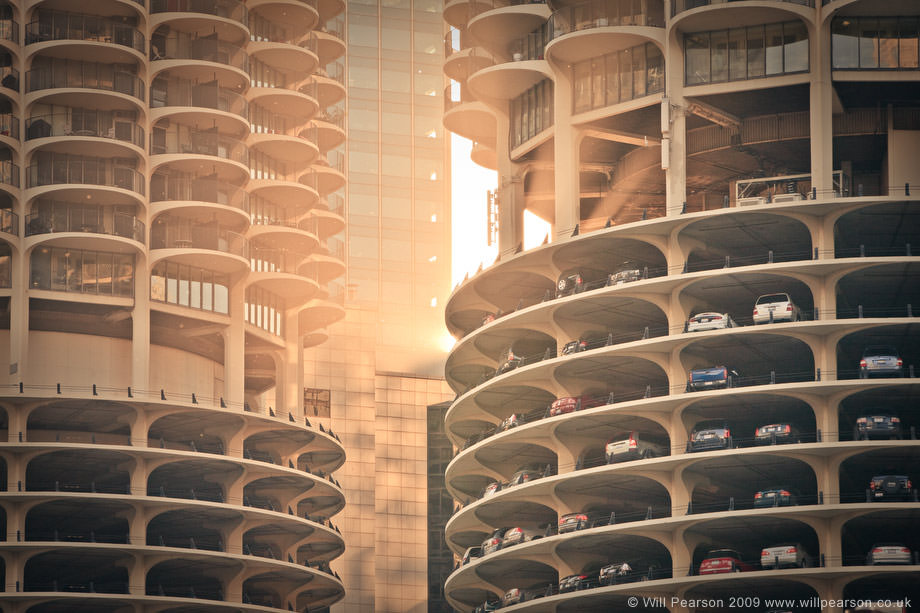 Image by
Will Pearson
, check out his website for amazing cityscapes
These towers seem to be everywhere - remember the cover of Wilco's Yankee Hotel Foxtrot? But they've also found a place in my heart, I'm fascinated by the unconventionally shaped apartments inside. If you're interested in peeking in then Apartment Therapy did a house tour at
one of the apartments
.
Photographers Iker Gil and E. G. Larsson documented
its inhabitants and spaces
And if you're heading to Chicago to take a closer look, check out the
Chicago Greeter
program, where knowledgeable denizens give free (architecture) tours of the city. That's how my first meeting with the towers came to be.